Welcome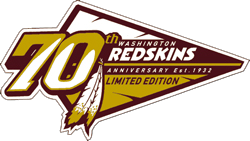 Welcome Washington Redskins and National Football League fans! Come share some memorable achievements and nostalgia that I know will make you a more devoted fan to NFL football ... the world's number one spectator sport.
In this Mike Bass web site, you will have the opportunity to visit with one of the premier defensive backs ever to play for the Washington Redskins. Here, you'll be able to join the Mike Bass Fan Club, get Personally Autographed Photos of Mike, and even have a chance to Speak With Mike in a personal conversation. And, if that's not enough, check Mike's availability for Personal Appearances.
Want the inside info on the world of professional football? Subscribe to Mike's Right Corner Newsletter and get the real scoop here. Also, in this web site, you'll learn about Mike's Family, his football Career, and even his selection as one of the 70 Greatest Redskins of all time. Finally, give us your thoughts and opinions through our social networks, including our Blog, Forum, Face Book, Twitter, YouTube, and Flickr.
Yes, your visit is more than just a visit to a web site; It's an experience, Redskins and National Football League style!